I started my family coaching program and online course, Roots to Grow Wings to Fly, because after many attempts at trying to make it work for myself as a parent, educator, and wife, I finally admitted to myself that I was a hot mess. 
My daughter still loves to tell the story of when I got so mad, I threw a peanut butter and jelly sandwich at the wall. 
And after 25 years of trial and error, I can now say that I have created a home full of peace, joy, and laughter. And I have put together an opportunity for you to learn how I did it.
You will only need to set aside 90 min for 6 weeks, not 25 years, and you will start seeing results after the first class.
join us today!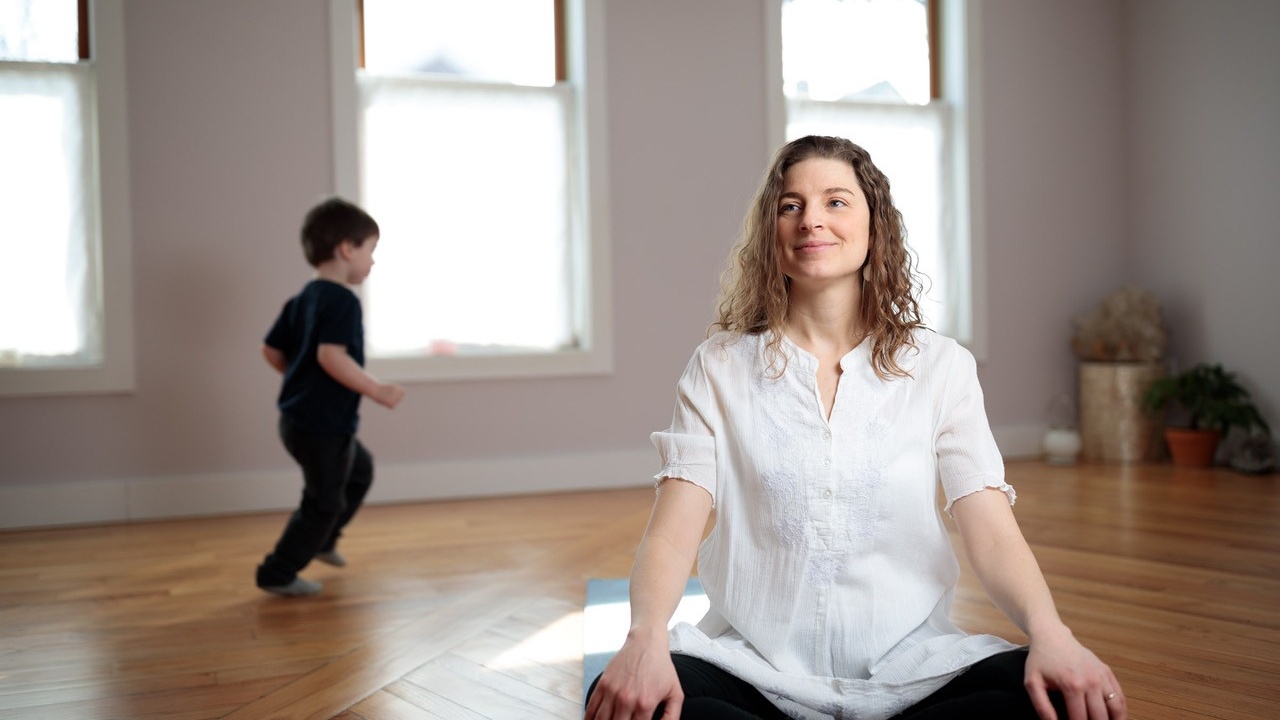 You long for a happy kid 
You're an amazing caregiver to an awesome kid (or two), but at the end of the day you are constantly left feeling exhausted and overwhelmed.
Yelling, fighting, and frustration seem to sneak up on you when you least expect it. And even after trying everything from positive discipline to peaceful parenting, you are still not seeing results. 
Every family member, friend, and good intentioned passerby seems to have advice for you on how to be a better parent but they don't live with your kid everyday, they don't know just how hard it really is.
You can find the answer
Here's the secret. Your child and their behavior is not the problem like those other one-size-fits-all solutions are telling you. As their parent you are the best person to understand their personality, quirks, needs, and unique passions. 
You can have fun, laughter, and adventure while also attaining peace, calm, and balance. 
And you don't need a cookie cutter approach that tries to fit you and your kids into a status quo box. 
Find Your Family's Unique Solutions
The Roots to Grow Wings to Fly curriculum is a culmination of 25 years of research and education combined with my experience finding fun & joy with unique kids. What you will find in the 6 weeks of live instruction is a guide for how to be in relationship. Including tips on slowing down, building trust, creating connection, and developing autonomy and independence.
This offer includes direct support through live instruction with weekly opportunities to ask questions and brainstorm solutions that will work for you and your kids. 
Sign me up!
Roots to Grow Wings to Fly
What you get when you participate in this course are skills to:
"I enjoyed Anna's pace and how she seemed to intuit my needs.
I could react during the live class real-time, and come away with actions that felt exciting.
Anna brings together many elements of parenting, from babies to teenagers, and our mixed group was a joyous experience."
Susan Dorfman ~mom of two
Anna Howes
Energy Healer & Family Coach
This course has evolved from my years as a Montessori educator and parent combined with my work as an energy healer.  At the heart of my philosophy is the concept that success is achieved through following the child. They are born whole and complete. I teach from my own experiences of finding joy through preparing the environment and modeling grounded presence. 
"
Anna has helped me start to reprogram my brain and change how I approach parenting challenges.
Since taking Anna's course and working with her one on one, there is more peace in our house and my daughter (7) has started sharing some of her deeper, harder feelings with me.
I can see that she feels safe, safer than she used to just a few months ago, and I'm so grateful for that. I'm listening more, demanding less, and learning to see who my daughter really is, not just trying to get her to inconvenience me less.
Anna has changed our lives and the ripple effects of this experience will continue for years to come."
When you buy Roots to Grow Wings to Fly...
you are getting 5 modules of awesomeness:
The Roots to Grow Wings to Fly course includes 5 Modules of go-at-your-own-pace online learning.  Each module includes an introductory video, guided meditation video, and 3 instructional videos with handouts. We will also cover all of this in the 6 weeks of live group instruction. 
Module 1: Slow Down 
take simple steps towards discovery with the Scientific Method of Parenting
make observations & adjustments
discover new ways of doing things that build success
meditate: follow your breath
Module 2: Build Trust
describe positive qualities with the Wheel of AWESOMENESS
grow greater trust using verbal & non-verbal communication 
discover values, and have fun
meditate: build grounded trust
Module 3: Create Connection
have fun with the 4 Modes of Energy Games 

explore physical, energetic, emotional, and spiritual connection
create opportunities to deepen your connection with your child
meditate: 

making contact 
Module 4: Routines & Everyday Living
learn the truth about reward charts
develop workable strategies for teaching and implementing skills & routines 
move towards independence and success
meditate: the pulse of life
Module 5: Independence & Success
enjoy Family Gratitude Practices

 

change authoritarian phrases from your past to supportive parenting statements that are more open-hearted & child-centered.
meditate: centered in the heart
Bonuses & More 
Family Values Worksheet 

Energy Games
Meeting Expectations; when, where, why
More... as you ask questions I create more content. All additional materials created are yours at no additional cost. 
You've got questions 
I've got answers: 
What childhood age group is this course intended for?
Can I participate in this course with a coparent?
How will I know when the live calls are happening?
How can I access my one-on-one coaching session?
What if I miss the live call?
You don't have to be the perfect parent
Lean into becoming the parent you know your kid(s) need you to be. You already have what you need. I will simply give you a model to follow that will release you from the status quo of parenting and give you permission to trust your intuition. You are capable of creating unique solutions that really work. I've got your back!
I am SO ready for this!